Marine innovation through smart collaboration
Sustainovate was established in 2008 in response to a need for more business and market oriented marine research in the Dutch fishing industry. As a European consultancy company in the field of sustainable marine business development and innovation, Sustainovate has positioned itself as a mediator between SCIENCE, INDUSTRY and GOVERNMENT facilitating cooperation using its multi-disciplinary network. As of 2012 Sustainovate operates in the form of Limited company, registered in Oslo but operating from both Norway and the Netherlands.
Vision
Having 'sustainability' to truly compete in the market like any other interest gives the highest likelihood for success. Sustainability will therefore become less dependent on government subsidies and NGO missions and therefore more likely to survive in times (and countries) of less sustainable awareness.
Mission
Building international bridges between the marine industry, government and academia in the form of innovation projects or dialogues on business development. Sustainovate's particular skill is to realise and visualise early stage partnerships covering different operational levels. The company has a 'can-do mentality' that we believe is essential to innovate.
How we work
Sustainovate and its partners are strong believers in an INTEGRATED BLUE ECONOMY, that is built on sharing of competence between all kind of ocean players. To develop ideas into innovative solutions or projects we bring together industry, solution providers, trendsetting scientists and public organisations.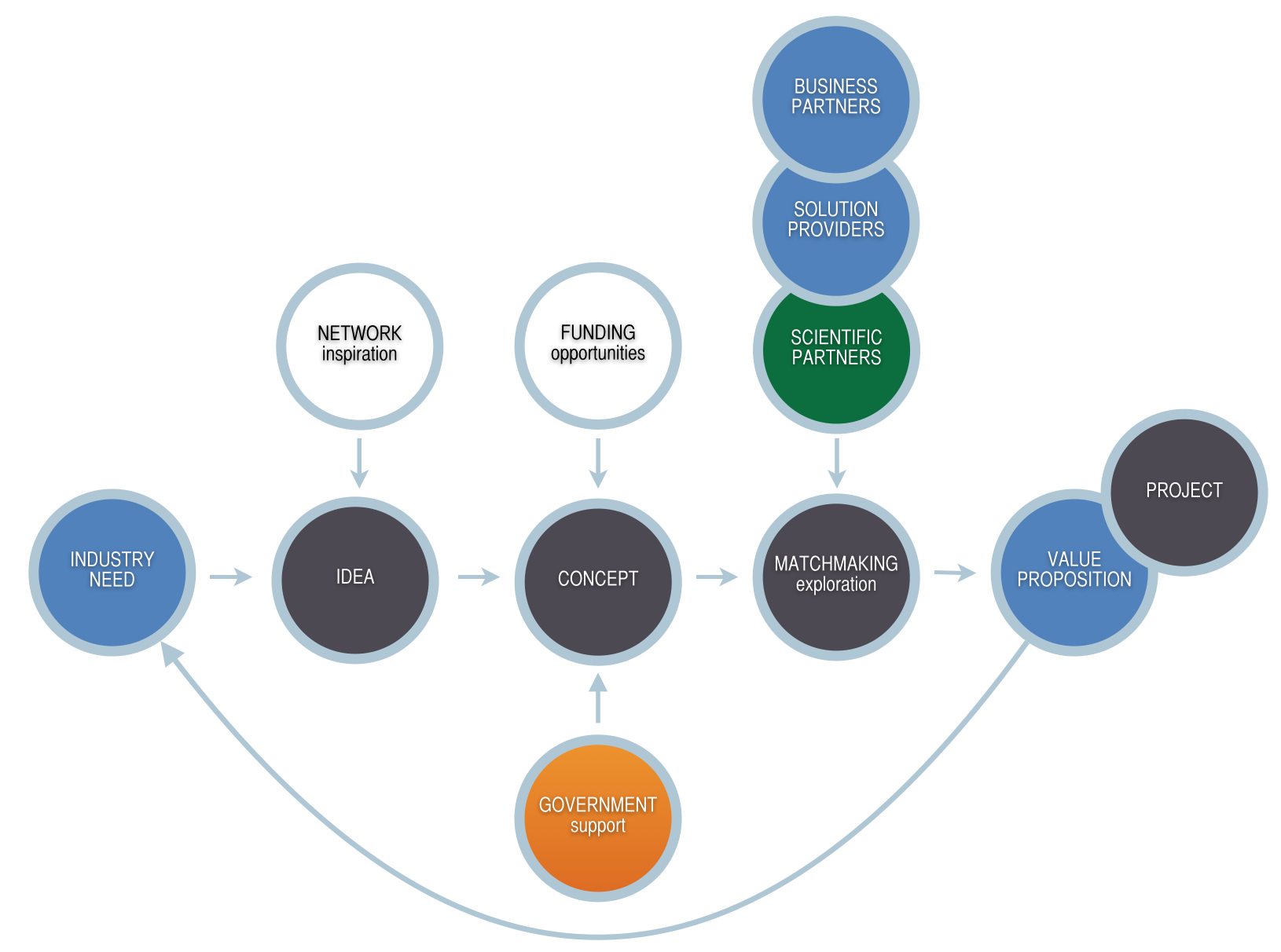 From idea to solution
The work process begins with the customer's drive to innovate or be different. In a first meeting we define the organization's ambition and challenges that are standing in the way. If the customer agrees we will invite some external competence to this meeting. To find practical solutions, useful contacts or market opportunities we use our extensive international network and helicopter overview of the industry.