Dutch micro algae and nordic aquaculture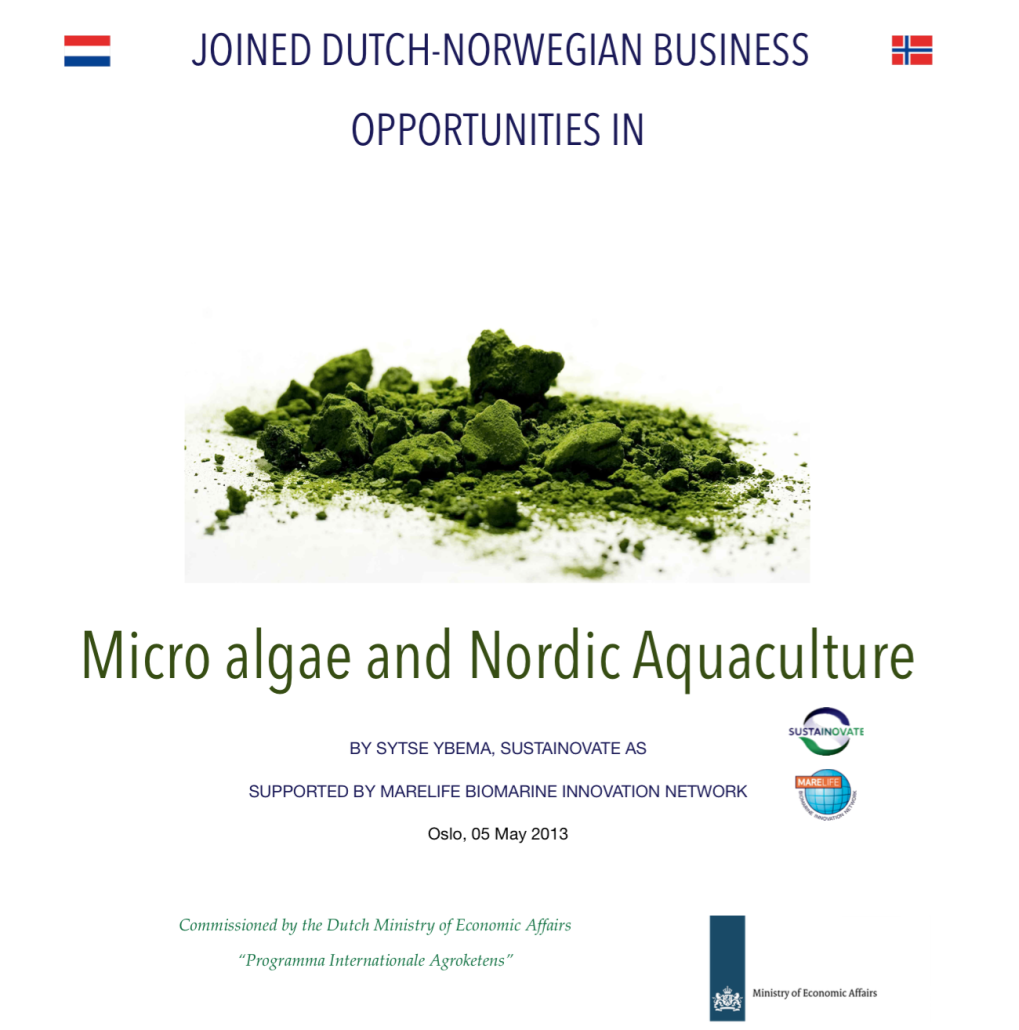 Assignment:
Inventory of Norwegian strategies, instruments and key players that actively develop micro algae business and to identify areas of cooperation, potential partners and strategies that The Netherlands could follow to connect.
With a growing interest in the development of a Norwegian bio-based economy, the Dutch Ministry of Economic Affairs commissioned this study to identify areas of cooperation, potential partners and strategies between Dutch and Norwegian players in micro algae business for aquafeed. This quick scan demonstrates the current status of micro-algae applications to the aquafeed industry; It touches upon potentials, needs but also hurdles for (Dutch) micro algae producers and solution providers to collaborate with the (Norwegian) aquafeed industry.
Where Norway is particularly strong in aquaculture and science based knowledge of micro algae, the Netherlands is known for its commercialisation power in general and is actively developing innovative solutions in micro-algae production. These complementary characteristics could be used to speed up the long awaited breakthrough in using micro algae (ingredients) in the aquafeed industry. This industry is in need for alternative Omega-3 sources now a growing global food demand has put more pressure on existing Omega-3 (and unsaturated fatty acids and antioxidants ) from wild fish stocks.
This report uses the result from the EU Interreg project 'Blue Biotechnology for Sustainable Innovations' or 'BlueBio*' as a basis and has been updated with opinions and facts delivered by several key actors in Norway and The Netherlands.